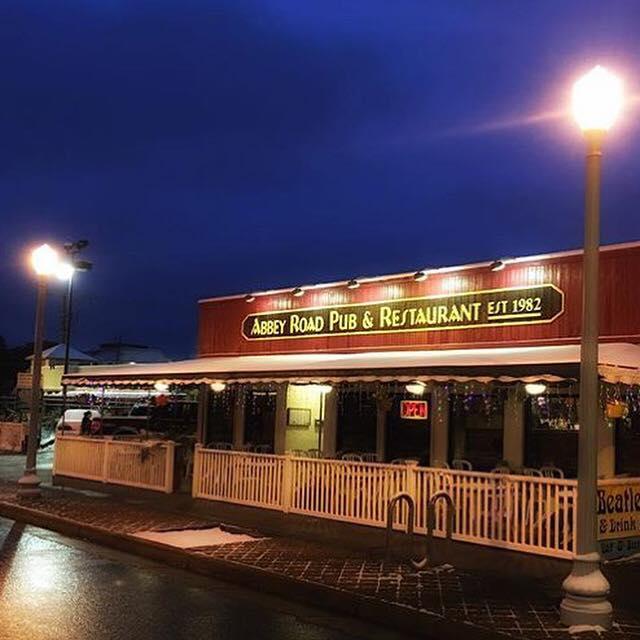 Dogs are more than just pets; they are sounding boards, companions, and protectors. They are more loyal than any other type of house pet and always eager to spend time with their owner no matter where they go.
Luckily there are thousands of companies that are dog friendly and happily invite all 4 legged family members into their establishments. Clothing stores, hotels, and luxury resorts encourage customers to bring their best friend but it is hard to find a restaurant that will allow them to visit.
To take the stress out of searching for a dog friendly restaurant I've compiled a list of those in the Hampton Roads area of Virginia.
"Kincaid's Fish, Chop, and Steakhouse" is a dog friendly restaurant located at the "MacArthur Center" in Norfolk at 300 Monticello Avenue. This restaurant serves everything from crab legs to tenderloin; burgers to pan-seared chicken breast. They offer a variety of beverages and welcome well mannered and leashed dogs in their patio area. Business hours vary and can be viewed at www.kincaids.com.
"Abbey Road Restaurant and Pub" is a fun, friendly, and casual place where diners and their dogs can enjoy live entertainment, diverse food items, and international beverages from around the world. Patio seating is available to well mannered leashed dogs 365 days a year from 11:00 am to 2:00 am. The dog friendly "Abbey Road Restaurant and Pub" is located at 203 22nd street in Virginia Beach. For more information log on to www.abbeyroadpub.com.
"Zpizza" is an Italian style dog friendly restaurant that uses only organic ingredients when making their salads, pasta, sandwiches, and pizza. Vegetarians and their pups are invited to visit Monday through Saturday 11:00 am to 9:00 pm and on Sunday 12:00 pm to 8:00 pm. "Zpizza" is conveniently located at 3376 Princess Anne Road in Virginia Beach and can be visited on line at www.zpizza.com.
"Carrot Tree" restaurant is located in Yorktown at 411 Main Street and has been named the "Best little place around" by reviewers. "Carrot Tree" offers a variety of soups, sandwiches, quiches, and desserts. The atmosphere is quaint and dog friendly with patio seating available. To learn more about "Carrot Tree" log on to www.tripadvisor.com or call 757-246-9559 for updated hours of business.
"Chipotle Mexican Grille" is located in Virginia Beach at 300 Constitution Drive. Customers can choose from a variety of organic made dishes such as burritos, tacos, and salads. Well mannered and leashed pups are welcomed in the dog friendly patio area seven days a week from 11:00 am to 10:00 pm. To learn more about "Chipotle Mexican Grille" log on to www.chipotle.com.
Pets are important members of the family and should be able to eat where their owners do. Instead of packing another picnic lunch visit one of these dog friendly restaurants the next time your family goes out for a meal.